About Susan Foley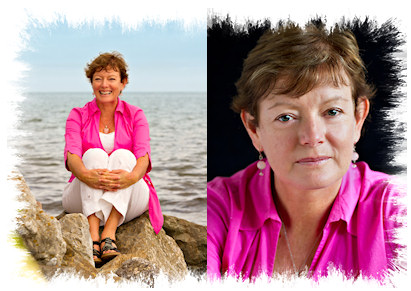 Since 1999 Susan has worked with various healing modalities, Reiki, I.E.T., Mediumship, Shamanicis and Pranic Healing.
Susan said it has been a wonderful journey of self-development, sometimes hard but always rewarding, to push through negative thoughts and emotions to rediscover your own uniqueness, recognise your full potential to succeed through life's experience, to unfold and be the compassionate loving people we truly are.
Underneath all our stuff!! of everyday life, stress, pain, anxiety, hurt, anger, guilt, low self-esteem, grief etc. is a beautiful place of peace, of stillness within us all.
It is to find that place within yourself and hold onto it throughout your day, your life. We go to yoga, relaxation, meditation classes etc. to find that peace, even for 10 minutes, an hour and when we find that peace and stillness within us it becomes more precious than gold. To be able to live every day holding and having that peace, love and compassion within you, changes your world and how you interact with the world around you.
It takes time to work on yourself, to clear the thoughts and emotions that are ours that block the flow of happiness and joy. To find the pleasure we can have, to be in every moment of our lives. We can travel our journey of life with more conscious awareness of how our thoughts, words, and actions affect our bodies, our health, our relationships and financials.
Susan works as a full time Pranic Healer, trainer and presenter and is passionate to help in alleviating the suffering of others whether it is physical, emotional or mental. Susan utilizes Pranic Healing techniques in every aspect of her life and seeing the positive changes it has given her she dedicates her time to share and inspire others. Susan has been to India twice to work with the Irish charity Hope, founded by Maureen Forest and is dedicated to promoting the protection of street and slum children in Kolkata.
Susan works voluntary with Pranic Healing Charity Ireland which raises funds to help Irish charities.
So if you would like to come to a relaxation evening, if you have physical pains of aches, emotional pain of grief, anger, low self-esteem, depression, guilt, etc. if you are unhappy, feeling stuck, have difficult relationships, with family, friends, work colleagues, no motivation then book in for a session. Pranic Healing is an incredible technological breakthrough in the science of healing.